There seems to be a misconception here that talking about and showing images of sexual activity or mastrubation is the same as porn…the book in question is an autobiographical depection of typical teen things.
I suspect looking at this they have no idea the types of sexual activities even toddlers engage in on their own.
But you can't talk about them without people thinking you are a pedo: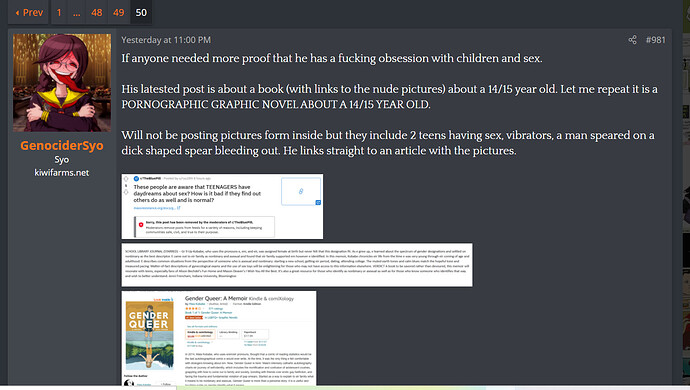 Ignoring the fact that the main character is 23 years old giving their biography…and not about child porn.