Non-offending/non-contact MAPs/pedophilic individuals are valid. I think the science proves that pedophilia is as much of a 'sexual orientaion' as bisexuality, heterosexuality, homosexuality, or pansexuality. They're not qualities that can be change, nor is it enough to be considered a 'disorder' as the DSM-5 has shown a difference between a pedophilic sexual interest/orientation and pedophilic disorder.
There has been a burgeoning and well-respected consensus among clinicians and scholars who study paraphilia, sexual orientaiton, etc. that pedophilia is very much a sexual orientation.
I bring this up because of an interesting Twitter post I saw by @prostasia regarding James Cantor's stance on pedophilia as a sexual orientation.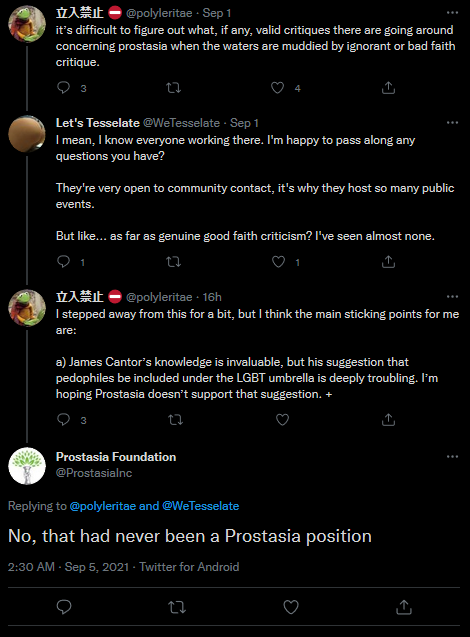 Surely, we're all smart and intelligent enough to know the difference between pedophilia and pedophilic disorder, right?
What say you on the matter @terminus ?
I'm quite confused on this.