A year later, we finally found the muck-raking snake who had Prostasia Foundation banned from PayPal.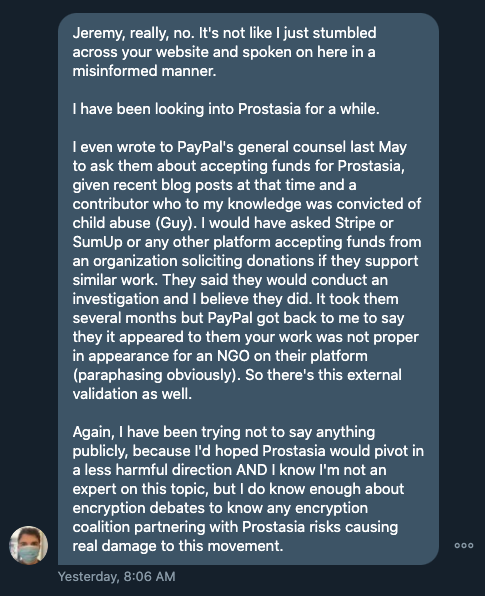 It's Ayden Férdeline, who has no background in child protection, but who decided that we deserved to be censored, rather than engaging with our work honestly and openly. He is currently continuing to plot against us with
Nazi propagandist Anna Slatz
and with Sarah Phillimore, a TERF conspiracy theorist.